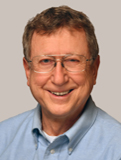 ...about the owner
Allen Goodcase is the creator and founder of Future Systems. In one way or another, Goodcase has been involved in electronics since he entered middle school. Each year achieving a first place electronics entry in the schools' science fair. He had been building electronic projects since age 10.
From a very young age, Goodcase has been a problem solver and an inventor. He always wanted to know how things worked and in the process of finding out, he would create and implement improvements. His motto has always been "Let electronics work for you." It is his lifelong passion to improve the sound quality of audio installations striving for the best sound possible.
Goodcase earned an electronics scholarship and was a 4.0 honors student in college where he was inducted into the Phi Theta Kappa honors society. He studied business, computer sciences, as well as electronics, and earned several "Outstanding Academic Achievement Awards". Continuing education and training is an ongoing agenda.
He served as an electronics technician at Sharp Electronics for 6 years, and then at National Semiconductor Corporation for 17 years as a Senior Electronics Field Engineer and Branch Supervisor. During that time he earned several regional and national corporate awards.
When Goodcase founded Future Systems in 1995, he earned an electricians' license in that same year. Originally, Future Systems was to be a home automation design and installation company. It led to so much more.
Today Goodcase is active with several business associations, comunity events, and involved with many aspects of home and commercial electronic systems. He is constantly attending seminars and reading to keep up with the latest technologies, attends manufactures training and serves on an industry advisory board for an EST (Electronic Systems Technician) training program.